Sinoquipe Polar Plunge and Winterfest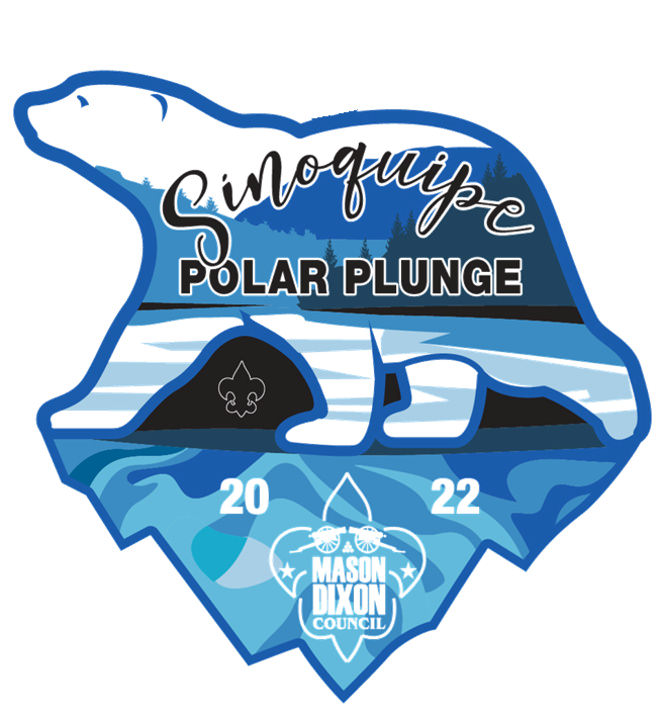 Date/Time:
Dec 10, 2022 11:00 am to 4:00 pm
Location:
Sinoquipe Scout Reservation
677 Boy Scout Rd
Fort Littleton, PA 17223
Location Phone: (717) 422-4458

Are you brave enough to take the plunge to support Scouting and Camp Sinoquipe?
Join us for an afternoon of fun for the whole family. The FREE Winterfest Party starts at 11 a.m. and goes to 4 p.m. Fun and games for all ages including rock painting, corn hole, ginormous dice game and more. Activities will happen both outside and inside our heated dining hall with campfires around to warm yourself up outside. There will be free water, coffee and hot chocolate to keep you warm.
Plunge happens at 1:30 p.m. and costs $25 which includes an event patch. Must be 10 years of age or older to plunge. Please arrive and check-in by 1:15 p.m. on the day of the event. Warm showers and changing areas will be available to warm up after you plunge. All plunge participants will be required to sign a liability waiver at check-in. (Those under the age of 18 must have a guardian present to sign the waiver on their behalf.)
Don't want to take the plunge but want to see someone else do it? Consider sponsoring one of our celebrity plungers. Each celebrity has a set amount that needs to be raised in their name for them to take the plunge.
Camp Ranger Jack Rhodes - $2,500
Council Executive Don Harriman - $1,250
Executive Board Member Seth Martin - $1,250
Troop 95 Scoutmaster Gary Hazard - $1,250
Assistant Camp Ranger Mike Souders - $1,000
Guneukitschik Lodge 317, OA Lodge Chief Aaron Leese - $317
Make your donations towards our celebrity plungers HERE
Plan on coming hungry; a concession stand will include the following menu:
Beef Brisket Sandwich and Fries Platter $12
Belgian Waffle and Sausage Gravy $8
Bowl of Ham & Bean Soup $4
Bowl of Chicken Corn Noodle Soup $4
Large Fries $5
Assorted Sodas $1