Leader Information Night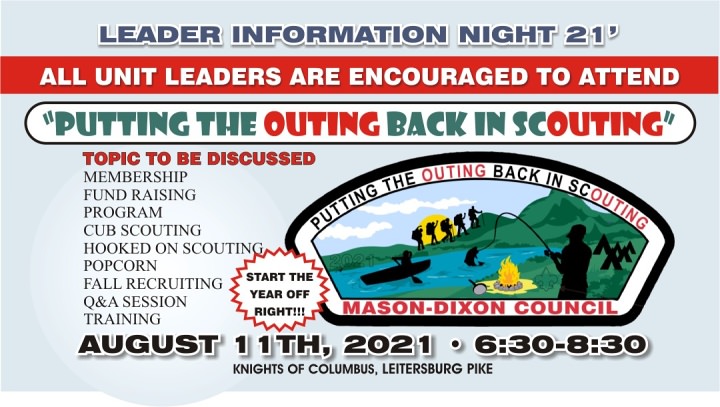 Date/Time:
Aug 11, 2021 6:30 pm to 8:30 pm
Location:
Knights of Columbus
20340 Leitersburg Pike
Hagerstown, MD 21742
Location Phone: (301) 739-9019

Bookmark this page more date to follow.
Doors 6:30
Presentaions 7:00
Done by 8:30
This night is for all unit and district leaders to learn whats new, collect informaiton and hear how to kick off the new Scouting year.
C U there!!!!