BB Range Master Training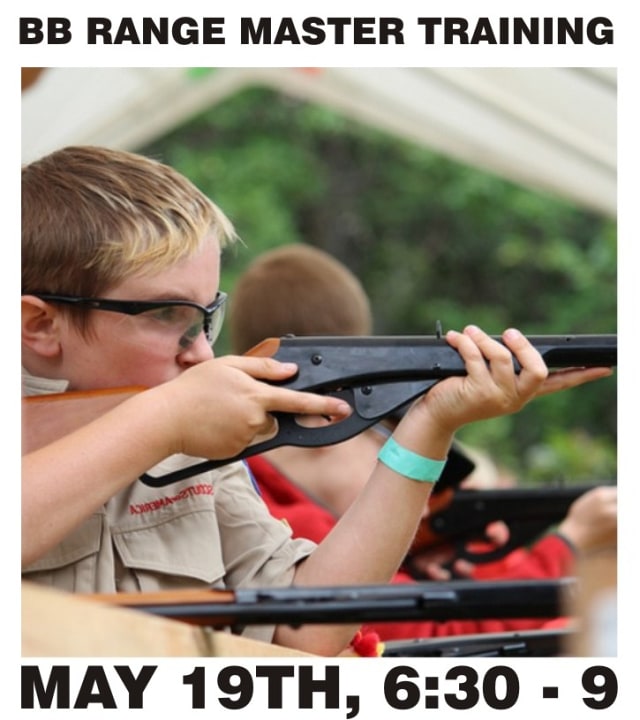 Date/Time:
May 19, 2021 6:30 pm to 9:00 pm
Location:
Scout Service Center
18600 Crestwood Dr
Hagerstown, MD 21742
Location Phone: 3017391211

We are looking for adults willing to be part of our Cub Scout Shooting Sports Team.
This training will cover all of the information to run and help our young Scouts be sucessful in Shooting BB guns.
We need traininers to help with Day Camps, Camp Akela, and Spring and Fall Cub events.
Note this training does not aurthorise anyone to offer BB shooting at the unit level. BB shooting is only available at Council or District events.
To register you can click the link or contact the Scout Service Center 301-739-1211