Camp Cyberquipe 2023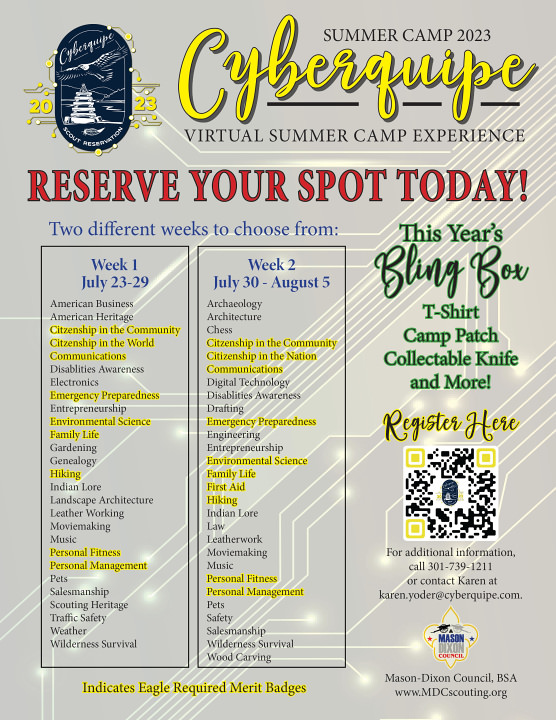 Cyberquipe 2023 is here!
Week 1: July 23-28, 2023 Sign up here!
Week 2: July 30-August 4, 2023 Sign up here!
***Merit Badge prerequisites will be listed in the Cyberquipe Guide***
For More Information Contact:
Karen Yoder, karen.yoder@cyberquipe.com
Cyberquipe Schedule:
YOU CHOOSE!
Instructional portion of classes will be a mix of activities posted in Google Classroom and live synchronous sessions on Google Meet.
It does not matter where you live, what times zone you live in, or if you have other plans throughout the week.
This program is designed to work around your family/troop schedule.
Potamac Dancer Virtual performance
Scouts Own Service

Much, much more!