Council Pinewood Derby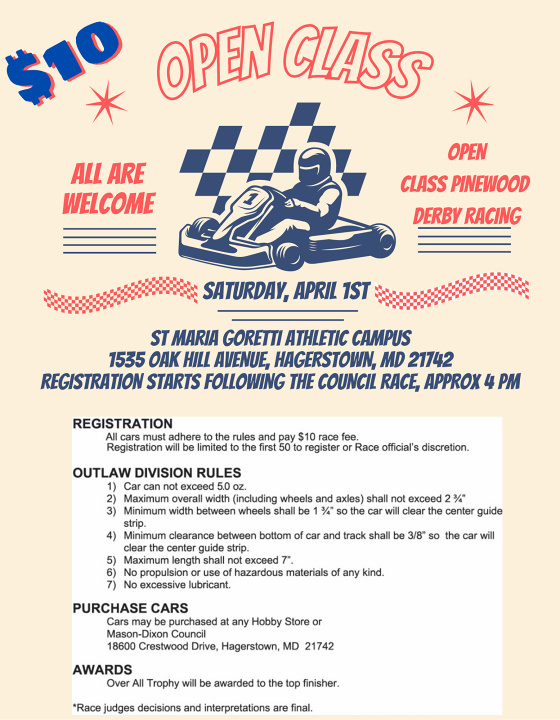 Date/Time:
Apr 1, 2023 2:00 pm to 5:00 pm
Location:
Saint Maria Goretti Gym
1535 Oak Hill Ave
Hagerstown, MD 21742

Top five racers from each pack in the Council are invited. Cub race starts at 2pm followed by an outlaw race. Cubmasters should have received the following letter from the council.
2023 Council Pinewood Derby rules can be found here.