Sinoquipe Diamond Jubilee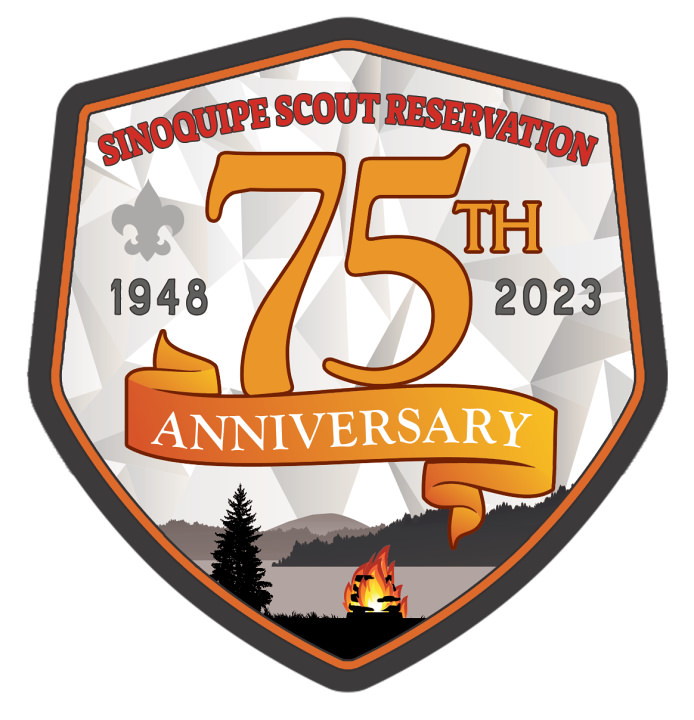 Date/Time:
May 19, 2023 5:00 pm to May 21, 2023 1:30 pm
Location:
Sinoquipe Scout Reservation
677 Boy Scout Rd
Fort Littleton, PA 17223
Location Phone: (717) 422-4458

Join us for an action packed weekend of fun and clebration of Sinoquipe's 75th anniversary!
Cub Scouts
Saturday,May 20, 2023 at 8am to Sunday, May 21, 2023 at 1:30pm
With archery, BB guns, slingshot, fire trucks, swimming, handicrafts, 75th anniversary craft and more awesome activities, they'll be something for everyone to enjoy!
Limited to 200 Cub Scouts.
SCOUTS BSA & VENTURING
Friday, May 19, 2023 at 5pm to Sunday, May 21, 2023 at 1:30pm
Enjoy activities including hikes to The Saddle, try scuba, pistol shooting for Venturing, Cowboy Action shooting, swimming, 75th anniversary craft, pioneering playground, Leave No Trace Demos,
fishing and other awesome activities.
Limited to 600 Scouts BSA and Venturing members.
Registration starts Feburary 1, 2023 at 8am.
Public
Saturday, May 20, 2023 1pm to 9:30pm
Remember. Reconnect. Rekindle. It's time to come back to Sinoquipe.
Free Event, free dinner
Come enjoy the afternoon at Sinoquipe. Explore the history of camp with a guided tour and visit the museums. Enjoy camp activities including 75th anniversary crafts, shooting sports, pioneering playground, and more activities. Join us for a memorial service, opening of the 50th anniversary time capsule and our evening show "A Celebration of Sinoquipe".